The European Charter for Researchers and
the Code of Conduct for Recruitment of Researchers
Instytut Technologii Elektronowej (ITE) was granted the European Commission HR Excellence in Research award in February 2016.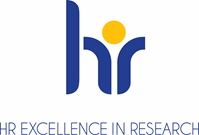 Instytut Technologii Elektronowej has decided to implement the recommendations of the European Commission enclosed in the European Charter for Researchers and the Code of Conduct for the Recruitment of Researchers. Consequently, ITE commits itself to undertake all necessary steps to align its human resources policies with the principles set out in the Charter and the Code in accord with Polish law.
The principles of the Charter and the Code are in line with ITE's policy aiming at increasing the Institute's attractiveness to researchers by offering them favourable working conditions, and enhancing the quality of research and innovation.
For more information, please, go to http://ec.europa.eu/euraxess/index.cfm/rights/index